Description
The Microbot MiniRover 4WD Chassis V2 is the ideal choice for those who want to begin exploring the exciting world of robotics by experimental practice; the choice of the Microbot MiniRover 4WD Chassis V2 allows to take advantage of 4 powerfull gearmotors and above all a rugged aluminum structure to make hundreds of projects, from simpler to more advanced ones.
Due to its capability to carry payloads greater than 2kg, it is possible to fit this robot chassis with a lot of varieties of sensors, large rechargeable batteries and also a big variety of control boards; with these characteristics it is possible to implement systems that have complex behaviours and long time energy autonomy. This last characteristic is basically when outdoor applications are implemented.
Compared to its previous version some improvements have been made:
bigger internal space, to allow the use of electronics and larger batteries
increased ground clearance, to facilitate the overcoming of taller obstacles
reduced width of the rover to allow it to get into tight spaces
increased size of the wheels for faster speed
Ideal platform for researchers, students and hobbists, the Microbot MiniRover 4WD Chassis V2 offers:
high strength aluminum alloy body (1.5mm thick)
4 powerfull 6Vdc gearmotors with 1:74 gear reduction (total torque: 4 kgf·cm, speed: 51rpm, shaft: 11mmx4diam.)
complete chassis with motors and mounting hardware
high quality RC truck (12mm hex pattern) tire hubs designed to allow the use of standard RC wheels (included within this kit).
As known, different applications require different motor characteristics: more or less torque, more or less speed; with Microbot MinRover 4WD Chassis V2 it is possible to choose from different kinds of gearmotors in order to obtain the best performances in specific applications.
In fact, the four gearmotors are available in different reduction to allow the designers to optimize the choice of torque and speed of the motors.
An important project feature is that the inside room has been designed to allow the fitting of batteries and electronic controllers inside the chassis itself.
Wheels, tire hubs, gearmotors and chassis are available as spare parts to give the possibility to develope a long-life robot platform.
The Microbot MinRover 4WD Chassis V2 assures high performance and stylish look due also to its chromized-like wheels (available in different colors and styles).
FEATURES
| | |
| --- | --- |
| Gearmotor speed | 51 rpm |
| Gearmotor torque | 1 Kgf*cm /each |
| Geamotor shaft | L = 11 mm, Diam.= 4 mm |
| Wheels dimensions | W = 24 mm, Diam.= 65 mm |
| Maximum speed | 17.35 cm/s – 0.6 Km/h |
| Maximum payload | 2.8 kg |
| Chassis measure | 110 x 106 x 46 mm / 4.33" x 4.17" x 1.81" |
| Overall dimensions including wheels | 166 x 133 x 65 mm / 6.53" x 5.24" x 2.56" |
| Weight | 710 gr / 25.04 oz |
| Ground clearance | 14 mm |
Downloads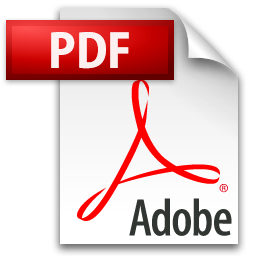 datasheet (english version)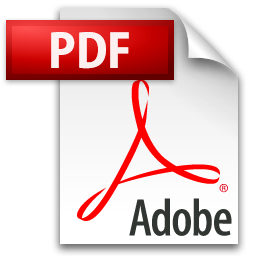 datasheet (italian version)